Here at Valley Beverage we are committed to community involvement. We value participating in and supporting local charities and non-profit organizations. Recently we were able to be involved in two very exciting events!
Valley is a proud sponsor of the yearly Power of Three golf tournament held at Natanis Golf Course in Vassalboro Maine. This year, along with Pepsi and Frito Lay, Valley was awarded the Chris Greicius Society award for donors who have raised and donated over $100,000!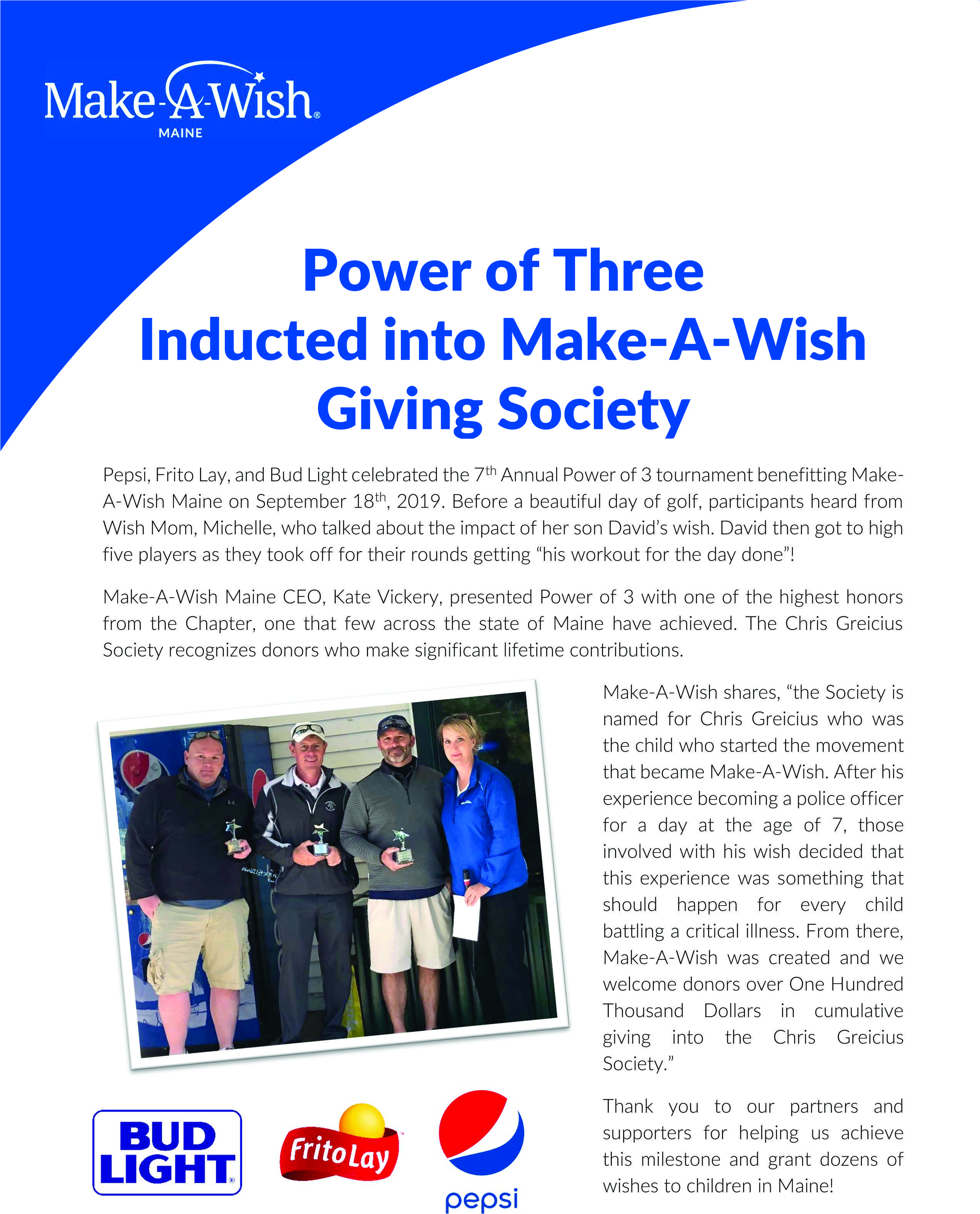 This year the Power of Three golf tournament raised over $25,000 for the Make a Wish foundation of Maine! This money will go towards granting the wishes of at least 5 kids in the state of Maine battling chronic and life threatening illnesses. We would like to thank our staff who sold stars and volunteered at the tournament, our sales and delivery teams that gathered donations of cash and prizes, our retailers that continuously support this event and everyone else that participated in making this event, once again, a success.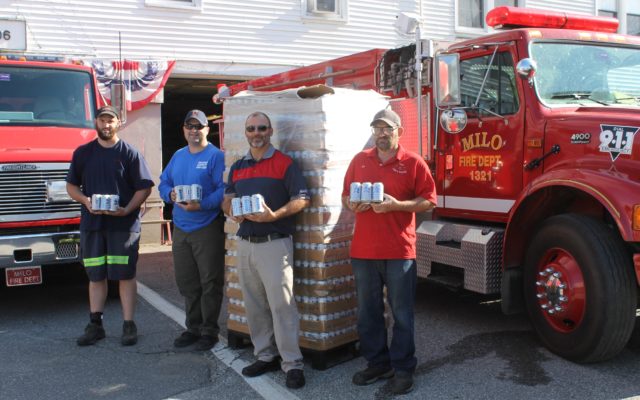 Valley Beverage was also please to participate in a donation of emergency drinking water to the Milo Maine Fire Department. The Milo Fire Department applied for an was granted one pallet of emergency drinking water to use for the hydration of their first responders and in emergency situations. Please click the photo above to read and article about the presentation.